Ten Gallon Challenge – Ithaca, NY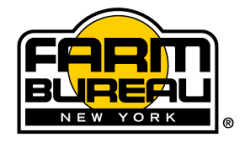 The Ten Gallon Challenge was started to fund milk purchases at the Food Bank of the Southern Tier for our county's food pantries. The need is great in our community and this a great way to lend a helping hand. This year The Tompkins County Farm Bureau wanted to put on a 5K Run and Walk. It will be held in Stewart Park on April 29th at 8am. The sign up for the race is $30 a person. We will have bibs for you at the race when you sign in.
The Course will be on the Cayuga Finger Lakes trail and go all the way to the Ithaca Farmers Market turn around and come back to the park. We will have timing. There will be prizes for the age groups.
The Tompkins County Dairy Princess/Ambassador and team will also be hosting a Fuel up to play Fun Run for kids!
Come out for some great fun!