Mifflinburg Mile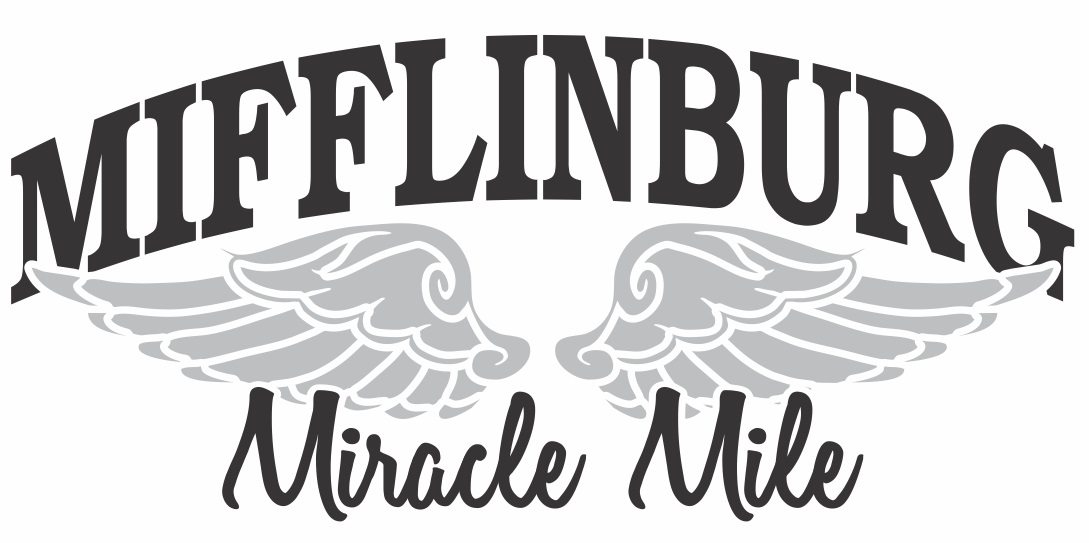 START LOCATION: Market Street between 3rd & 4th Street
FINISH LOCATION: East Market Street, just past Mabel Street in front of the Mifflinburg Middle School
TIME: 6:00PM – Fun Run Heat;  6:15PM – Heat 2;  6:25PM – Heat 3;  6:35PM – Team Challenge Heat / Elite Heat (Men 6 Minute or Faster; Women 6:30 Minute or Faster)
PACKET PICK-UP: This will take place at the Mifflinburg Middle School starting at 4:30PM.  Parking will be located at the Mifflinburg Middle School and Elementary School. 
Proceeds from the event will benefit the Chapman Family. Their son David is an active 4th grader that enjoys going to church, being outside, swimming, gardening and just being a young boy. He also has a cancerous brain tumor that causes him to not be as active as he likes, and has even kept him home from school much of the year. He is still that young active boy when he has the energy. His family often makes trips to Geisinger and we would like to help them. Please consider signing up for this race to support David's battle.
SIGN UP ON OR BEFORE MAY 25 IN ORDER TO RECEIVE A T-SHIRT.