The Wilderness Trail Run – Avis, PA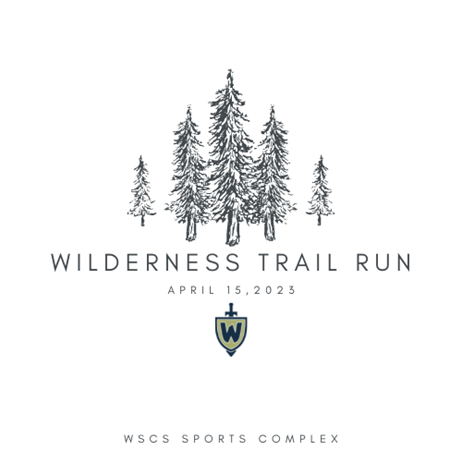 Come out and join Walnut Street Christian School at our 1st annual Wilderness Trail Run. We have hills, grass fields and of course some forest to run through. The course has something to offer all who love chewing up the trails here in Central PA. RACE IS FREE!
Course will be a loop totaling 1.6 miles, options of doing 1 or 2 laps. If you're looking for a challenge, make it a 5k and do lap #2. There will be a small aid station with water/Gatorade and small snacks for a strong, energized finish or to re-fuel for lap #2.
The trail run is targeted around fun, health and the everyday blessings that God has bestowed on all of us. Though this run is a fun run for the kids, all family members are welcome to participate.
Please only register the child/children that are participating (18 AND UNDER). Spectators and family members are welcome to cheer their little ones on at the finish line, but please bring a chair.
Medals for top #1 male and female finishers of each age group listed: 18-14, 13-10, 9-5, 4 and under will be handed out. There will be water, coffee, donuts, snacks and a donation bucket at BIB pick-up. All donations will benefit the school and future events at the sports complex.
There will also be a school apparel for sale for anyone interested. Registration closes at noon on April 12th.
Race will take place at Walnut Street Christian School Sports Complex in Avis, PA. It is directly across from Dairy Queen. Registration is mandatory.