Night Flight Trail Run – Mifflinburg, PA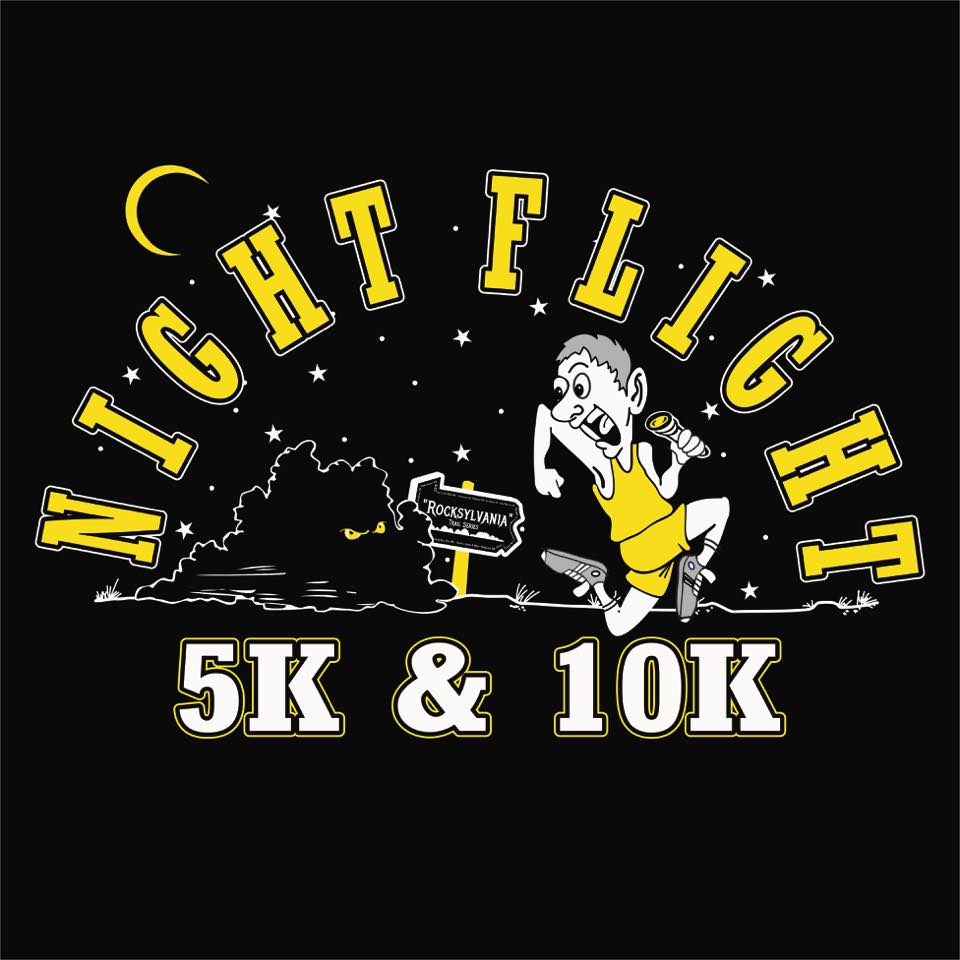 The Night Fight Trail Run is a 5 and 10-kilometer race. Runners decide on race day if they want to do a 5K or 10K (a double loop of the 5K). The course will be the Dandelion 5K in reverse. Headlamps, flashlights, torches, or other means of illumination strongly encouraged (DUH) but will not be provided. The course will be marked with glow sticks and reflective arrows. Awards will be given in 10 year age groups up to 50+. Race shirts to all pre-registered.
Don't be scared of the dark, sign up today!
The 10k distance is included in the new Rocksylvania 10k race series.