Mill to Mill 5k / 10k – Penn Yan, NY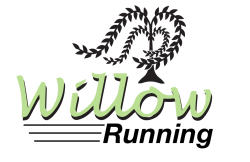 Willow Running USA and the Friends of the Keuka Outlet Trail are excited to bring you the inaugural Mill to Mill 5K/10K on Saturday, September 17th. This 5K/10K event will take place on the Keuka Outlet Trail starting/finishing at Cascade Falls and will kick off the Friends of the Keuka Outlet Trails annual "Celebrate Cascade" event that includes live music (The Soul Section and St. Vith), Games of Throw, local craft beer and wineries, food and more.
Both the Mill to Mill 5K and 10K will start at Cascade Falls with the 5K bringing you to Seneca Mills Falls while the 10K will take you to previous site of the Fox Mill before you turnaround and return to Cascade Falls to finish and to enjoy the Celebrate Cascade Festival.