Happy Valley Triathlon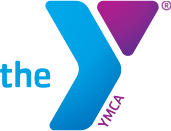 SWIM
The race begins with a 750m swim in the Penn State outdoor pool set up for "long course" (50 meters per length). We will have 6 to 7 heats with the fastest athletes in the last heat. *Note: No wet suits.
BIKE
After picking up your bike in the nearby, secured transition area, you will complete a 20k (12 mile), out-and-back route. The course will take you by Beaver Stadium and out past the University Park Airport. Please note the change to the start and finish of the bike leg.
RUN
After returning to the transition area, athletes will complete at 5k (3.1 mile) out-and-back along the usual path that passes the Law School Building, PSU Suplus, & the Blue Band Building.
**It is a fun course that is perfect for first timers and experienced triathletes alike.
AWARDS
Overall Top 3 Male & Female (Medal & Gift Card)
Overall Top Team (Medal)
Age Groups (Medals) Male & Female Top 3
19 & Under
20-29
30-39
40-49
50-59
60-69
70+
CHECK IN:
You can check-in on race morning at the tables located just outside the entrance to PSU's outdoor swimming pool.
Check-in for the first three heats is from 5:30-6:30am.
Heat 1 starts @ 7:00 AM
Heat 2 starts @ 7:30 AM
Heat 3 starts @ 7:55 AM
Athletes in Heats 4-6 may check in between 7:15-8:00am 
Heat 4 starts @ 8:20 AM
Heat 5 starts @ 8:45 AM