Duathlon at Colyer Lake – Colyer Lake, PA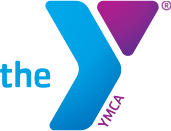 Get out and explore nature with us in 2021! Join the YMCA of Centre County this summer in our first annual Colyer Lake Duathlon. The event start/finish line are at the corner of Treaster Kettle Road and Lake Road in Potter Township, PA, on the edge of Rothrock State Forest.
The race will start with a 1 mile out & back run West on Treaster Kettle Road. Participants will then switch to their bikes and head out South on Lake road and ride up into Rothrock on Boal Gap Road. After they finish their 15 mile gravel ride back at the same transition zone, riders will hop off and head out for one more run.
This time the run will head out on Lake Rd to the bottom of the hill by the bridge and hop on the Colyer Lake trail in a clockwise loop. Runners will finish the trail and head back up Lake Road one more time to finish at the transition zone.