Vestal XX – Vestal, NY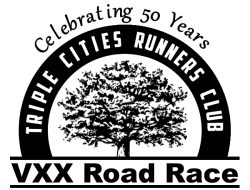 Twenty Kilometer Road Race Vestal, New York. This is the oldest race in New York State's southern tier with roots back to the 1930s.
This is one of the most challenging road races in New York State. To honor the challenge and extremely fast times ran on this course over its history prize money will be awarded for the top three men and woman. As part of the races history Age Graded scoring will continue and gift cards will be awarded to Age Graded winners.