Tussey MountainBack 50 Mile Relay & Ultra – Boalsburg, PA
October 31, 2021 @ 7:00 am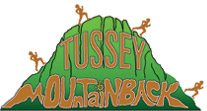 50-Mile Overall Military Results
Relay Team Results (All Divisions Combined)
USATF-certified, 50-mile single-loop mostly unpaved course through central Pennsylvania's scenic Rothrock State Forest during peak foliage season.
Ultramarathon: Support vehicle and drop bag options. Stocked, staffed aid stations available to all ultra participants are provided at predetermined locations every 2.9 to 5.6 miles along the course.
Relay: The relay consists of 12 pre-determined legs of lengths varying from 2.9 to 5.6 miles. Relay teams select a specific runner rotation order, rotating to the next runner at each transition point, and maintain that exact order through all 12 race legs. All teams must provide ONE team vehicle to transport runners to transition points where the batons are exchanged.