Tiara Trot For Joy – Selinsgrove, PA
November 10, 2019 @ 11:00 am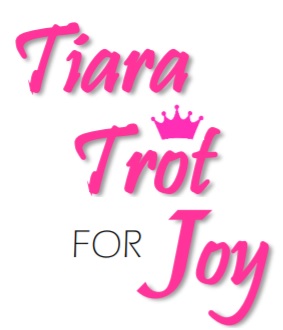 On August 11, 2019. Joy Melissa Martz unexpectedly passed away. Joy lived just like her name suggests, she brought light and sparkle everywhere she went. Joy was remarkable because she lifted others up even though she herself had special needs.
On November 10, 2019, we will be hosting the "Tiara Trot for Joy," a 5K and all abilities Roll & Stroll event to honor and remember Joy. Joy's physical limitations made her part of a very special group. Nearly one-fifth of all Americans—more than 54 million men, women and children— have a physical, sensory or intellectual disability. The 'Tiara Trot for Joy,' supports this special community of people and their caregivers and families. Specifically, the proceeds of this 'Trot' will go to the EOS Therapeutic Riding Center in Bloomsburg, PA. Riding therapy horses at EOS was one of Joy's great loves; and lifted her spirits in much the same way that she lifted the spirits of others.
Race starts at 11am. Registration opens at 9:30am.  NO pets allowed, service animals only. Strollers are allowed.
Registration available 3-6pm at the Susquehanna Valley Mall in front of the old Bonton and Saturday at East Snyder Park 9:30-10:15am.