STRC St. Patrick's Day 5k / 10k – Elmira, NY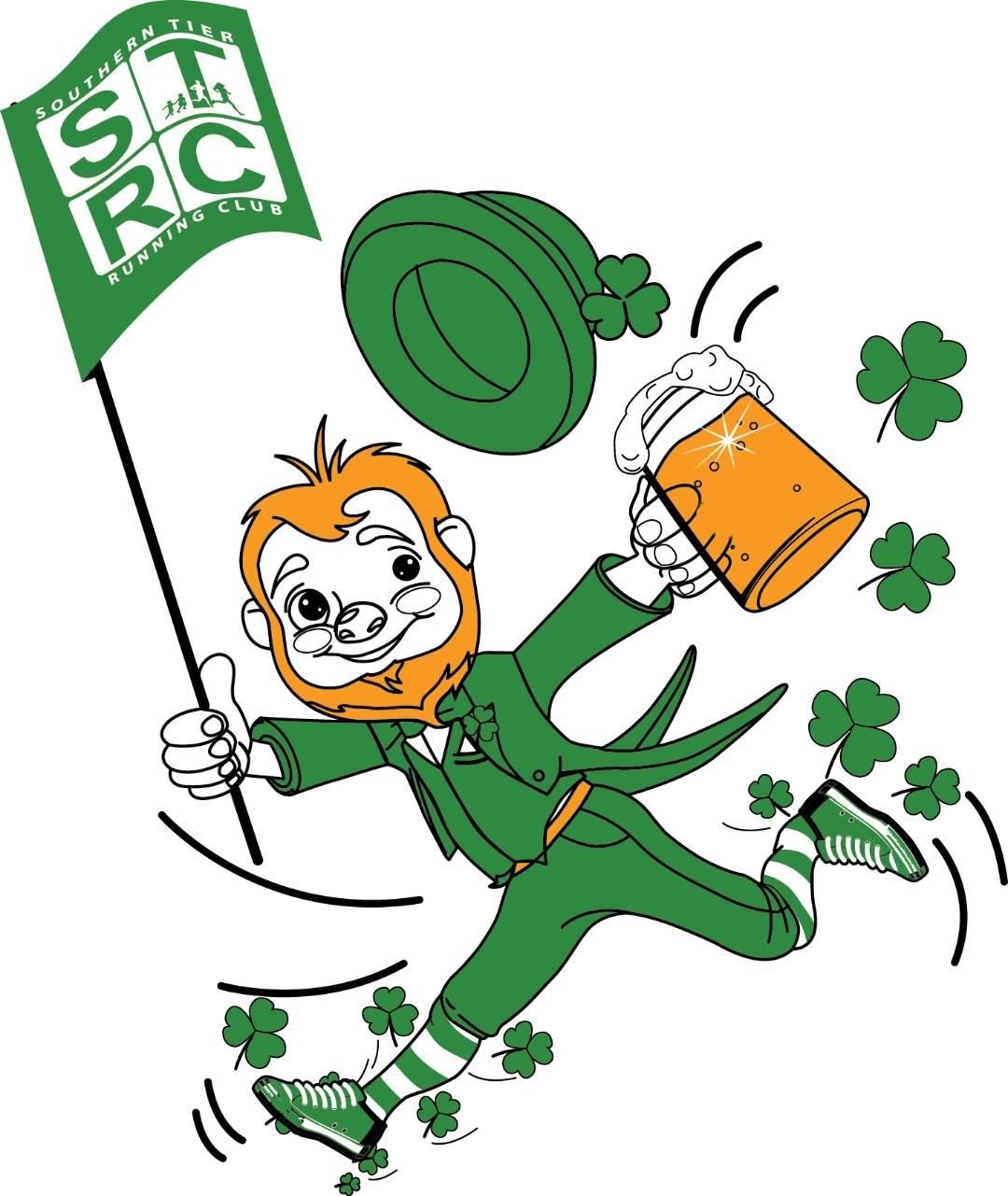 THIS RACE HAS BEEN CANCELLED FOR 2020
WHEN: Saturday, March 14, 2020 at 9:00 AM
WHERE: Starts at Chapel Park, 83 Personius Road, Pine City, NY 14871 and ends at Southport Shopping Center at 1411 Broadway St. Southport, NY
Pre-Registration Closes Tuesday, March 10th, 2019 at NOON (12:00 PM).
EARLY BIB PICKUP and ON-THE-SPOT REGISTRATION: Friday, March 13th 5:00 – 8:30 PM at Chapel Park
ON-THE-SPOT REGISTRATION and BIB PICKUP: Saturday, March 14th 7:30 – 8:45 AM at Chapel Park
Food to be provided after the race by Champions. Beer (participants 21 and older) will be provided by Seneca Beverage.
AWARDS: Will be given to the Overall Winners for Male and Female in each race as well as the first three places for each category.
AGE CATEGORIES: Under 9, 10-12, 13-15, 16-19, 20-29, 30-39, 40-49, 50-59, 60-69, 70+
PARKING: Please note that this race begins at Chapel Park, Pine City, NY and ends at the Southport Shopping Center at 1411 Broadway St. Southport, NY. The distance between the start/finish is about 0.50 miles (no shuttle services available), and there is parking available in the following locations:
-Chapel Park
-Broadway Elementary School
DO NOT PARK in any parking lots at the Southport Shopping Center or surrounding businesses. All local business are open for business, and they need the parking for their customers. Please be respectful to the local businesses.