Stoney Point Camp SAP Run – Wyalusing, PA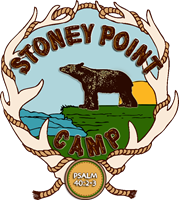 New to this year is the Stoney Point Camp SAP RUN. Two exciting races and one delicious morning. Kicking off the day is the 5K timed race. Runners are competing for first in their division (Mens, Womens, Youth 18 and Under) on trails right here around camp! After the 5K is our Team Challenge Fun Run. Form a team of 3 where you will not only be running but participating in some challenges along the way. Complete your section and tag your next team mate to continue going.
The Stoney Point Camp SAP RUN benefits our summer staff for the 2022 Summer Camp Season! We hope to see you there!