Salt Springs Field, Forest & Falls Trail Race – Montrose, PA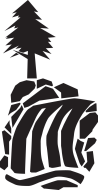 The rugged trail race you know and love is back for its 11th year, and we're upping the ante! Participants can now choose from a 5K, 10K or 50K option. All courses are technical trails through a beautiful old-growth forest with spectacular scenery.
The 5K will feature an updated course that is almost entirely on trail. The 10K course has a slight update to include a flat, fast section to feature the beautiful Wetlands trail as you run past fields and streams. Don't worry, you'll still get your 3 steep climbs, technical descents and stunning sights.
For those who really want a challenge, register for the inaugural 50K. This gnarly and beautiful course will be 5 loops on the 10K course, totaling 7,000+ feet of elevation gain.
All three courses will throw a little bit of everything at you: steep climbs, fast runnable single track, and technical descents. This event is true PA trail running.
Portions of each registration go directly back to the Friends of Salt Springs Park to help maintain and conserve the beautiful trails we get to spend the day on. Consider adding a donation!
Stick around after your race to enjoy food, beverages and camaraderie. More details to come.