Running Over Addiction – Williamsport, PA
September 25, 2021 @ 9:00 am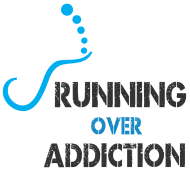 This will be our 5th year for this event! Running Over Addiction is held to raise funds for the West Branch Drug & Alcohol Abuse Commission, which provides services to those who live in Lycoming & Clinton counties. The Commission provides valuable prevention services as well as treatment to those who are fighting addiction.
Location: South Williamsport Park Complex, 545 E. Central Ave., South Williamsport PA 17702.
Many of the organizations in our community that provide services related to addiction and recovery will have tables set up at the park before and during the race. Please take time to learn about these valuable resources.