Rider Rattler 5-Miler – Cogan Station, PA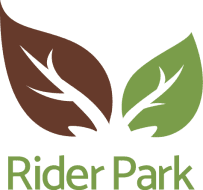 Join us for the annual Rider Rattler presented by First Community Foundation Partnership of PA.  This year's race will feature a new roughly 5-mile course showcasing one of Pennsylvania's great scenic and recreational treasures.
Date: Saturday, June 1, 2019
Time: 9:00 AM
Venue: Rider Park
Address: 1769 Caleb Creek Road, Trout Run, PA 17771
Directions: www.RiderPark.org
Contact: [email protected]
Entry Fee: $25 – The race is capped at 200 participants. "Day of" registration $30 but will not be accepted if the cap is reached.
T-Shirts: Short sleeve performance race shirts guaranteed to all pre-registered participants by May 10, 2019
Race Day Registration: 8:00 – 8:45 AM
Course: Mix of flat grass and rock terrain. Not stroller friendly. No Pets allowed.
Awards: Top overall male and female. Top male and female finishers in each age group (TBA).
Food: Post-race food and drinks will be provided for participants only.
All proceeds benefit the operations of Rider Park, owned and operated by the First Community Foundation Partnership of PA.