Rally For Recovery – Lock Haven, PA
August 27, 2022 @ 9:00 am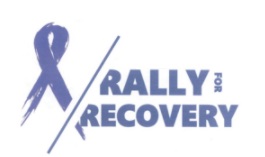 This beautiful trail race begins at the DURTY DABBERS PAVILION, takes you through the woods on the Creekside Trail to the large loop at the McElhattan Nature Park, back along Creekside Trail across the creek by bridge, and circles back down to the pavilion.
DIRECTIONS: From Rte. 220, take the McElhattan Exit and turn south onto Reservoir Rd, continuing past Truck-Lite and Linnipi Village approximately ½ mile, turning right at the Durty Dabbers sign shortly before reaching Zindel Park. Parking available onsite.
The Advocates and the West Branch Drug & Alcohol Abuse Commission are co-sponsoring the event in partnership with AllOne Charities. The Commission and AllOne Charities are established 501c3 organizations and will gladly provide you with an acknowledgment of any tax-deductible contribution. Timely sponsorships are also acknowledged at the event, in media, and – for those provided at bronze ($100), silver ($300), gold ($500) and platinum for $1,000 levels – on the t-shirt associated with the event.
The 2022 event will now offer a 5k and 10k option.