Pasta Run – Harrisburg, PA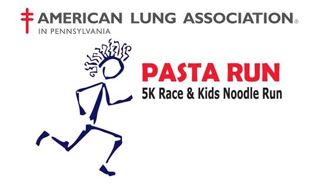 THIS RACE IS CANCELLED FOR 2020
By joining the 15th Annual Harrisburg Pasta Run, you are helping to make a positive impact in the lives of those affected by lung disease. Participants raise funds to support the mission of the American Lung Association while taking part in the Harrisburg Pasta Run in Harrisburg, PA.
SCHEDULE
Day of registration will be held from 4:30-6:00 PM on Wednesday, June 12th, 2019 at the Carousel Pavilion on City Island in Harrisburg, PA.
6:00 PM – Kids Noodle Run Begins. All Noodle Runners, age 12 & under, will line up for the start of the run. Noodle Runners will loop the island.
6:20 PM – All 5K runners report to the DJ area for pre-race announcements.
6:30 PM – 5K race begins. The 5K race will start/end on City Island and run along the Susquehanna River.