Morgantown Marathon – Morgantown, WV
September 22, 2019 @ 7:00 am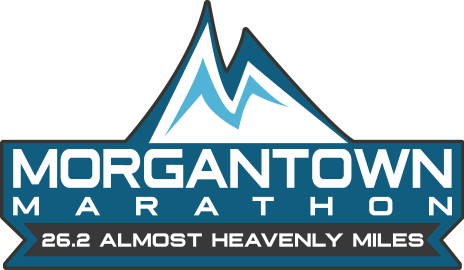 Half Marathon Age Group Results
Mountain Mama 8k Overall Results
Mountain Mama 8k Age Group Results
Come join us for the Morgantown Marathon Weekend!
26.2 Almost Heavenly Miles through Morgantown WV, a challenging course that tests both physical and mental strength. With almost 2,000 feet of elevation gain, it is not being advertised as one of America's 10 Fastest Courses, but will be a race with beautiful views and unique local flair that you will not soon forget. You will traverse through all 7 Wards of this unique city, experiencing quiet country roads, a run through the West Virginia University Campus, and experience a finish to a full marathon unlike any other!
Not ready for a Full Marathon? We also have the Mountain Mama 8K and a Morgantown Thirteener for you to run as well!
Morgantown Marathon Weekend Event Schedule
Saturday – Sept 21th
Marathon, Half Marathon, Mountain Mama 8k Health and Wellness Expo
(WVU Coliseum)
11:00pm–8:00pm Packet Pick-up/Health and Wellness Expo – WVU Coliseum
Sunday – Sept 22nd
(Parking at Monongalia County Baseball Stadium)
5:00am-2:30pm    Shuttles Run from Monongalia County Baseball Stadium
5:45am-6:45am     Walk Up Registration at WVU Coliseum
7:00am-1:30pm  Morgantown Marathon
7:15am-10:45am   Morgantown Thirteener
7:30am-9:00am   Mountain Mama 8K
9:00am–TBD        Post Race Celebration at Tent City