Mason's Hope Super Hero 5k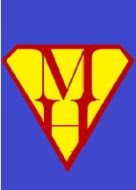 COME DRESSED AS YOUR FAVORITE SUPER HERO AND SHOW MASON YOUR SUPPORT!!!
Race Background: For those of you that know Mason's story, you know it has not been an easy road. Mason has congenital disorder of glycosylation (CDG) which causes malfunction of different organ systems. In addition to CDG, Mason suffers from many other diseases. There is no cure for Mason. His diseases are so unique and rare that doctors from around the world continue to conduct research to find how they are all tied together and how best to treat Mason. While they continue their research, Mason continues the fight. Not expected to survive past the age of two, his will to live, amazing personality and spirit has helped him to defy all odds.  This gives us all HOPE.