Kepler Sprint Triathlon – Bellefonte, PA
August 15, 2020 @ 8:30 am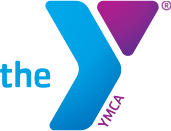 YMCA of Centre County is proud to present the comeback of the Kepler Super Sprint and Sprint Triathlon. Join us as we support our local community in offering a new twist to your triathlon experience. Please note the safety protocols below for all participants, volunteers, and spectators. These will be adjusted at authorities deem necessary.
Single Loop – Starts at 8:30 AM Racers will go through the course 1 time.
Double Loop – Starts immediately following the last heat of singles
(Participants will race through the course 2 times. After you complete the run, you will swim and run through the course again.)
A single loop will consist of a 200 yard pool swim followed immediately by a 6 mile out and back, rolling bike ride. Following the bike you will transition to a 2 mile out and back run.
200 YARD SWIM
6 MILE BIKE
2 MILE RUN
If you are participating in a DOUBLE, then after finishing the first loop, you will immediately transition from the run back into the pool for a second trip through the entire course.
400 YARD SWIM
12 MILE BIKE
4 MILE RUN