K.A.R.E. Inc Kolored 5k
March 25, 2017 @ 10:00 am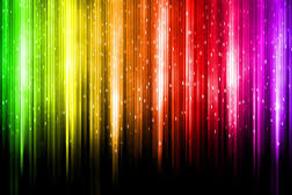 75% PROCEEDS GOING TO KIEL LAMPMAN
"Kiel's journey started in October 2014. We found a lump on his left side and took him in for a ultrasound. They found it to be a tumor so they sent us to Geisinger to get a better scan completed. On Halloween 2014, a time that should have been spent trick or treating and having fun was spent in the hospital getting scans and finding out that it was cancerous tumor.
Kiel was diagnosed at 6 years old with Alveolar Rhabdomyosarcoma, a soft tissue solid tumor cancer. He had a very long treatment plan of chemotherapy and radiation which left him with a "broken" back. He currently has several compressed vertebrates which is why I say "broken". He had relapsed a month off his year long treatment which is when we started another year long treatment and he had progression before he even finished the treatment. So we yet again started another treatment and found that it was not working either.
So a couple months ago we started another treatment and just yesterday found that he had more progression on that treatment so we have stopped all treatments. We are currently seeking other treatments and clinical trials that may show some help to getting him better. Kiel has been through more pokes, scans, and pain then any child should ever face in their entire life. It is a cruel and unbearable process to endure and be a part of. Kiel lives in so much pain everyday just trying to fight for his life.
This is why we need to fight for him and find a cure to get him healthy again! Kiel deserves to be a kid again and worry about kid problems not adult problems!