Hindsight is 2020 5k – Johnson City, NY
January 10, 2021 @ 8:00 am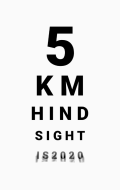 Brought to you by Confluence Running, in partnership with Oakdale Mall and Factory by Beer Tree. Thank you to our sponsor, Visions Federal Credit Union!
All In-Person participants will receive a race t-shirt and face buff, along with a free beer at Factory by Beer Tree on race day only. Factory will be open on race day at 9:00 AM. All virtual participants will receive t-shirt and buff. Packet pick up will be located at Confluence Running, 130 Oakdale Rd. Johnson City, NY on Thursday, January 7th 10-7, Friday, January 8th 10-7, and Saturday, January 9th 10-6.
There is no race day registration. There will be plenty of parking at the mall. Race start/finish will be located at Factory by Beer Tree, located where Sears used to be at the Oakdale Mall. Do not arrive more than 30 minutes prior to your heat. Upon finishing, you will be required to leave the race area, but are welcome at Factory.
There will be 4 in-person heats. (Heat 4 will be opened only if 1-3 fill.) Each heat is limited to 50 participants. The in-person event registration will close when full.
Top 3 Men and Top 3 Women will receive choice of in-stock pair of Goodr sunglasses available at Confluence Running. Winners will be notified after all results have been tabulated.