Hellbender 5k & Half Marathon – Bear Gap, PA
August 23, 2020 @ 8:00 am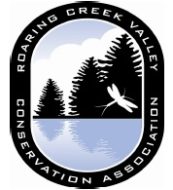 The Hellbender is back for 2020! This is a great course for both road or trail runners. Fast, flat, out and back along the scenic lakes and beautiful Weiser State Forest.
Falcon Race Timing has teamed up with the RCVCA to help promote clean water in the state forest and surrounding Roaring Creek Watershed. Proceeds with help benefit RCVCA.
Registration – 7am
Half Marathon Start – 8:30am (8:00am early start time for walkers or slow joggers)
5k Start – 8:45am
The race can only be accessed on the Route 54 side of the park. The entrance is 3.5 miles west of the intersection of Route 54 and 61. 4.3 miles east of the intersection on Route 54 with Route 487. (Lat 40.8213, Long -76.4922).