Gretna Gritty 5k Mud Run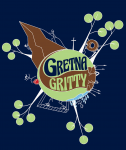 WE ARE ON RAIN OR SHINE!
This event is a 5k mud run with 19+ obstacles set in the beautiful, rugged terrain of the Mt. Gretna area. Participants can expect to encounter mud, water, fire, rocks, earth, and climbs that excite the mud runner in us all!
We will also host the "Nitty Gritty" kids fun run which gets kids (5-11 years old) in on the action with a 1 mile fun run. All Gritty and Nitty Gritty runners can expect lunch, medals, special promotions, a sweet Gretna Gritty t-shirt, and memories to last a lifetime!
Our Goal:
Have an AMAZING event with the BEST course around & Raise $50,000 for Gretna Glen's "Pathways to the Future" finance initiative. All proceeds for this event, excluding the costs of participation, will go directly toward Gretna Glen Camp & Retreat Center's "Pathway to the Future" Initiative. We seek to cast off our burden of debt so that camp can continue free of financial struggle, transforming lives for many years to come. Our goal this year is to have 1,000 runners and raise more than $50,000! With your help, we can make this happen.
For all other information please visit www.gretnaglen.org/gritty