Gold Rush Race 5k / 10k – Tyrone, PA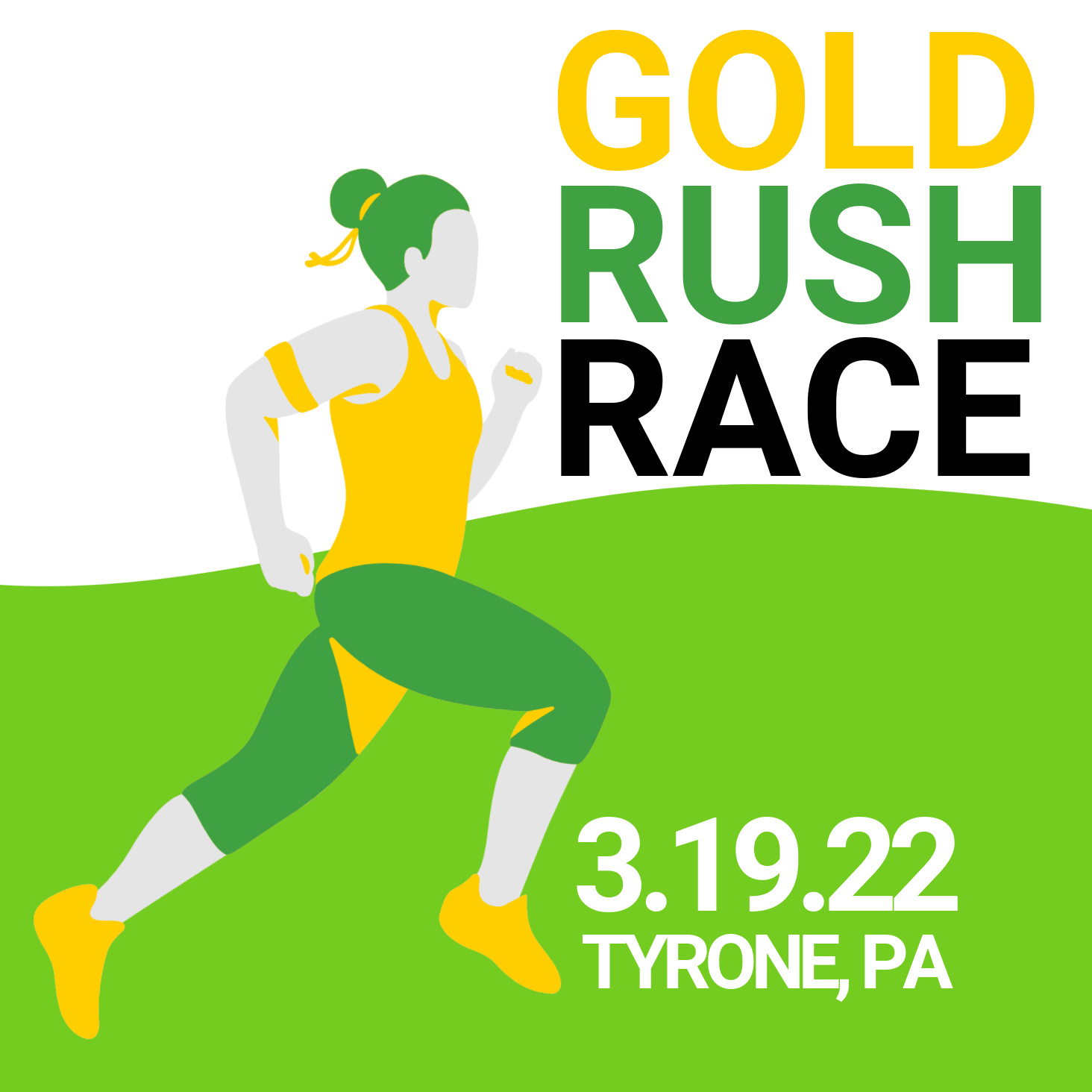 The Gold Rush 2022 will be a 5k, 10k & Kids Sprint Event that will take place over Tyrone's Annual Tyrone Irish Heritage Celebration on March 19th, 2022! This event will be sponsored and supported by Tyrone's local businesses and will benefit Tyrone Golden Eagle Backpack Program.
The Golden Eagle Backpack Program is a community support program operating under Northern Blair Backpack Programs, a 501(c)(3) charitable organization. With full support and collaboration from the Tyrone Area Elementary School, we are offering a weekend supply of nutritious food to children in need.
The Backpack Program is a nationwide program, part of the Feeding America network since 1995. It was designed to meet the needs of hungry children at times when other resources are not available, such as the weekends and holidays.
If your interested in becoming a sponsor please email [email protected] for additional information.
The start and finish line will be in front of Tyrone Armory.