Five Star 5k For 5 Charities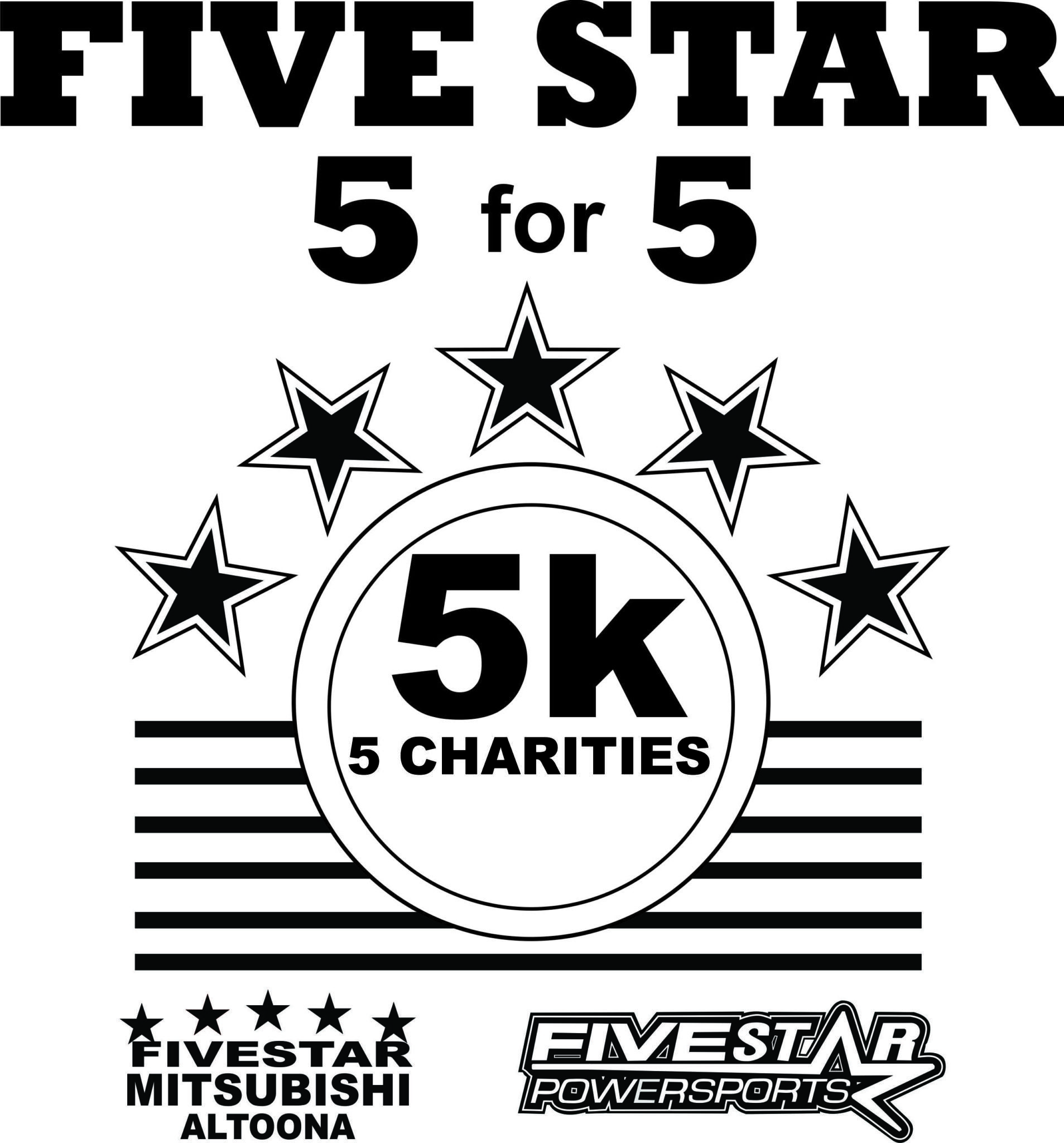 Greg Sloan, owner of Five Star Mitsubishi Altoona and Five Star Powersports is hosting a 5k walk/run to raise money for 5 charities here in Blair county.  
Registration starts at 7:30am. The race will kick off at 9am. 
Male 1st $200, 2nd $100, 3rd $50
Female 1st $200, 2nd $100, 3rd $50
Kids 12 years and under 1st $200, 2nd $100, 3rd $50
Don't forget to pick the charity you want proceeds to benefit
1. St. Vincent De Paul Food for Families Soup Kitchen Altoona
2. American Cancer Society
3. Cystic Fibrosis
4. Home Nursing Agency Healing Patch Children's Grief Program
5. Mountain Lion Backpack Program
6. All 5 charities equally
NO Race Reimbursements. Remember, if you cannot make it to the event, your registration fee is going towards a good cause.