Bob Bridgman Memorial 5k – Mansfield, PA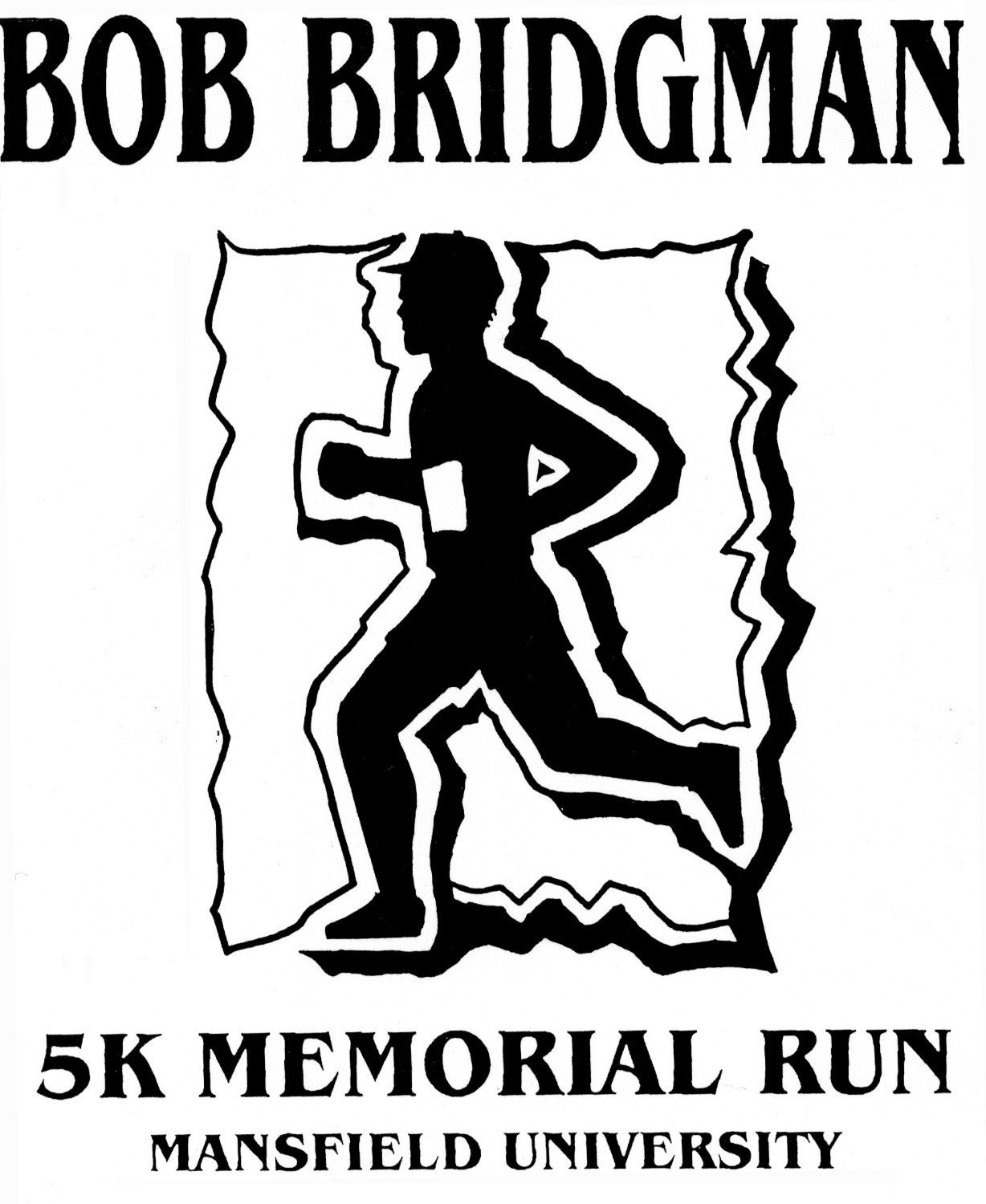 The Bob Bridgman Memorial 5k race is scheduled this year for its normal time at 8:30 am on Memorial Day at Mansfield University's Shaute Baseball Field. The annual event is held in memory of Bob, who taught Mathematics at Mansfield for 30 years, beginning in 1963. He was an avid tennis player and used to run the Tennis Tournaments in the 1970's at MU, but when his knees could no longer take the back-and-forth motion, he switched to running and raced competitively for 25 years at hundreds of events, mostly in North Central Pennsylvania and New York State's Southern Tier. 
Proceeds to benefit the Second Chance Animal Sanctuaries, M.U. Cross Country, M.H.S. Cross Country, and the Bob Bridgman Memorial Scholarship at M.U.
Age Groups: 12 & under, 13-15, 16-19, 20-29, 30-39, 40-49, 50-59, 60-69, 70-79, 80+ 
Wheel Measured Course. One Water Stop, Refreshments at the Finish Line, No Duplication of Awards.
Registration Fee:  Pre-Registration – $15 (must be postmarked by May 23rd) Registration on Day of Race – $20 
Please bring a bag of dry cat or dog food, which will be donated to the SCAS 
Kid's Fun-Run (no charge, all participants receive finisher's medal)