Bloomsburg YMCA New Years Eve 5k – Bloomsburg, PA
December 31, 2019 @ 3:00 pm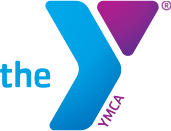 Lace up those running shoes – the Bloomsburg Area YMCA is getting ready for our annual New Year's Eve Run! The race will kick off at 3pm with registration taking place at 1:30pm.
All proceeds will benefit Youth Development, Healthy Living, and Social Responsibility in the Bloomsburg community, especially LIVESTRONG at the YMCA, an evidence-based program supporting survivors of cancer throughout our community!
Bring the family! Runners and walkers of all ages are welcome! Childcare activities will be available for kids who won't be running.