Bald Eagle Valley Trail Fest – Lock Haven, PA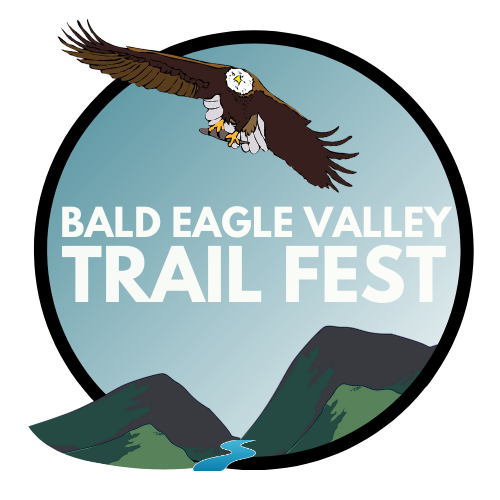 THIS RACE IS BEING POSTPONED. MORE INFORMATION COMING SOON.
Today we are officially postponing the March 28th Bald Eagle Valley Trail Fest 5k & Carrot Cake competition event until May or June-depending on the status of the current situation. All registered participants will be given a full refund with the hope that after we set a new date, they will be able to join us.  To all of our event partners, we will contact you as soon as we know it is safe to set a date for the event.  We will do what we can to accommodate everyone's schedules.
The need for this postponement has offered us new perspectives & reasons to come together for the future Trail Fest event – to offer thoughts/condolences to all those that have suffered, lost loved ones or passed, & to celebrate our faith & support in our community's strength & never-ending support.
Trail Fest changes to date: Event will be held on a Sunday afternoon, not on a Saturday. We will reduce registration prices for all 5k participants & for the carrot cake competition. In conjunction with the carrot cake auction, we will also offer opportunities for local non-profits & other service providers with an area to set up a tent and/or table.  The event will also include a day of event raffle – local artisans & businesses have already offered to donate items to support this event & we will seek additional interest.
At this time we can't set the new date. But when we do, the information will be shared via email, our web page, Facebook, Falcon Race Timing, radio & newspapers.
On behalf of the 5k Planning Team & CleanScapes Advisory Board Members we thank you for your interest in this event & we hope you, your family, & friends remain safe. With deepest regards, Elisabeth CleanScapes Project Director.